Event Profile
CARDIFF 26.2 - Cyclothon


26 June 2021
CARDIFF 26.2 - CYCLOTHON - We Ride The Streets
About this Event
Welcome to the home of the first ever CARDIFF 26.2 - Cyclothon
We are delighted to bring this unique event to Whitchurch Village a leafy suburb of Cardiff.
Nestled in the village is Whitchurch High School which has produced a host of Welsh Sporting hero's including "2018 Tour De France" Winner Geraint Thomas, so it seems quite apt for a cycling event to be staged here ! .
The first CARDIFF 26.2 - Cyclothon will take place as a Virtual Event with the intention for it to arrive as a real time cycling event in 2022.
This years Participants will be able to Ride the 26.2 mile marathon distance route of their choice, anytime, any place, anywhere they feel safe to do so, between Saturday 26th June & Sunday 18th July to coincide with the 2021 Tour De France .
Its a Fun Ride to be enjoyed on cycle routes and open public roads, not a race or sportive, just a ride !!.
We would love you to send us videos and pictures of your very own Cyclothon to support@CardiffCyclothon.com for us to share through all our social media outlets.
It could make you famous !!
You can ride your chosen route for the challenge of completing the marathon distance and just for fun or take part to raise funds for your chosen Charity ......the choice is yours.
If you would like to ride for a charity and raise sponsorship, we recommend supporting Noah's Ark Charity
"Here at the Noah's Ark Charity we believe passionately that all children in Wales should get the best possible hospital care.
"Our mission is to create brighter todays and better tomorrows, ensuring the best outcome and experience possible for the children of Wales.
Every year 73,000 children, from across Wales, receive specialist and life-saving treatment at the Noah's Ark Children's Hospital in Cardiff and in communities across the nation.
Having raised more than £23 million to build and equip the hospital, today the charity work hand in hand with the NHS, providing funding for the most up to date equipment, facilities and support services for families like the play specialist team, who help children be children, despite the difficulties they are facing.
We would love to see the cycling community helping us towards our fundraising goal of £10,000! ; Lucy Jones, Fundraising Development Manager.
ALL Riders who Enter will receive .......
The Unique Limited Edition Names "Cardiff 26.2- We Ride The Streets" Technical T-shirt which features the names of all those who enter.
ALSO a FINISHERS MEDAL to wear with pride as a participant in the first ever CARDIFF 26.2 - Cyclothon - We Ride The Streets.
PLUS the chance to Win this fantastic Frog 70 - Tour De France Road Bike.
YOUR NEXT BIKE CYCLOTHON
Why not do the first Cardiff 26,2 - Cyclothon on a Next Bike ? and receive these wonderful discounts !
Nextbike will provide a 3-month free membership for those completing the Cyclothon (First 100 Entries ): Please email support@CardiffCyclothon.com with a picture of you wearing your Cardiff Cyclothon Event T-shirt and on your Next Bike to receive your discount code.
Nextbike will provide all riders a £8 monthly membership (first month only, then it automatically renews at £10/month)
ENTRY OPTIONS
1. Cyclothon Standard Collected Entry - You Collect your Riders Pack on Saturday 26th June at Event HQ in Whitchurch Village.
2. Cyclothon Optional Postal Entry (discount on multiple entry) - Your Race Pack is posted to you on or before Friday 25th June.
AGE LIMITS - RIDERS must be 11yrs old or over to ride the Cardiff 26.2 - Cyclothon.
This year entry fees are subsidised by our wonderful supporting partners from your local community, to encourage entry and maximise fundraising opportunities for The Noah's Ark Charity.
For more information about the event, please visit the event website here:
Race HQ; Outside Barclays Bank CF14 1XQ
Event HQ Address: Merthyr Road, Whitchurch, Cardiff CF14 1XQ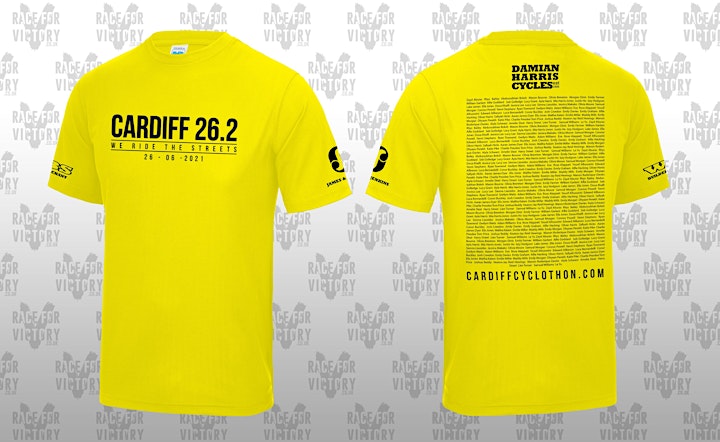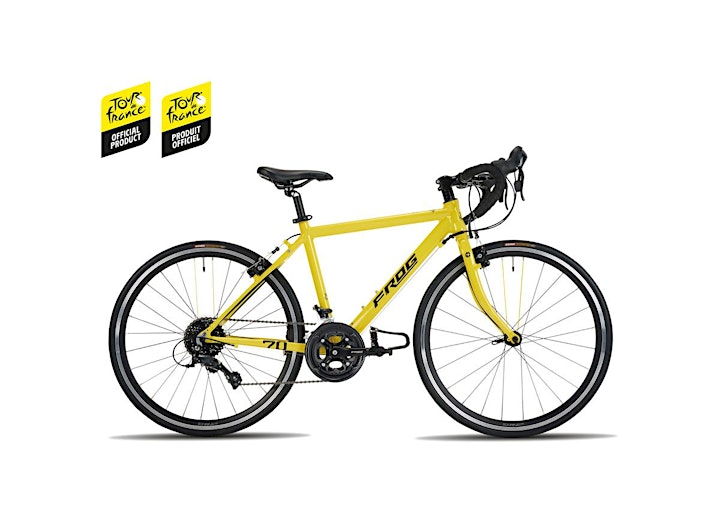 Event HQ Address:
Whitchurch Village
Merthyr Road
Cardiff
CF14 1XQ
Useful Times
Event start time: 09:00:00
Registration open from: 09:00:00
Event Availability
Race Full